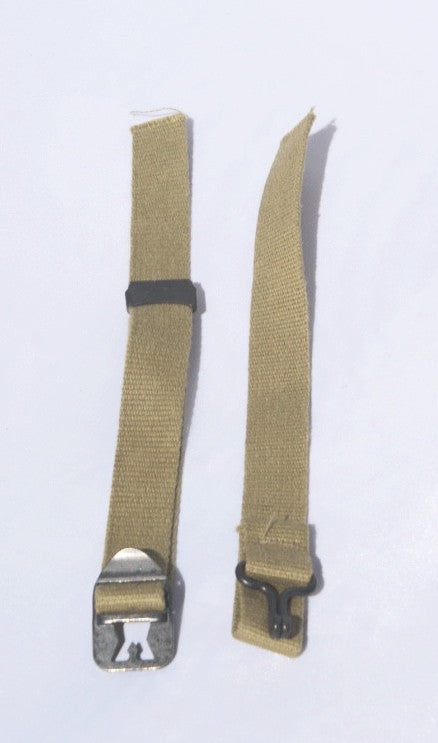 M1 Helmet Chinstraps
Regular price £10.00 Sale
Replacement chinstraps for the M1 helmet. These are made to the mid war style which will work on both fixed bail and swivel bail shells whilst remaining authentic. The colour is a great golden OD3 and these are made from 100% cotton, unlike many others available. 
The straps themselves are actually quite long, and we recommend cutting them down slightly for a more authentic look. Original straps were notoriously short, with many only just clipping up around the back of the helmet. This is one detail often overlooked by reenactors, but we have left these long so there's plenty of material to play around with for the desired finish. 
Originally, these would have been bar tacked to the helmet shell using a specific heavy duty machine. However, some stronger domestic machines can replicate this quite well if you play with the settings. Alternatively, they can be hand stitched on with some patience.