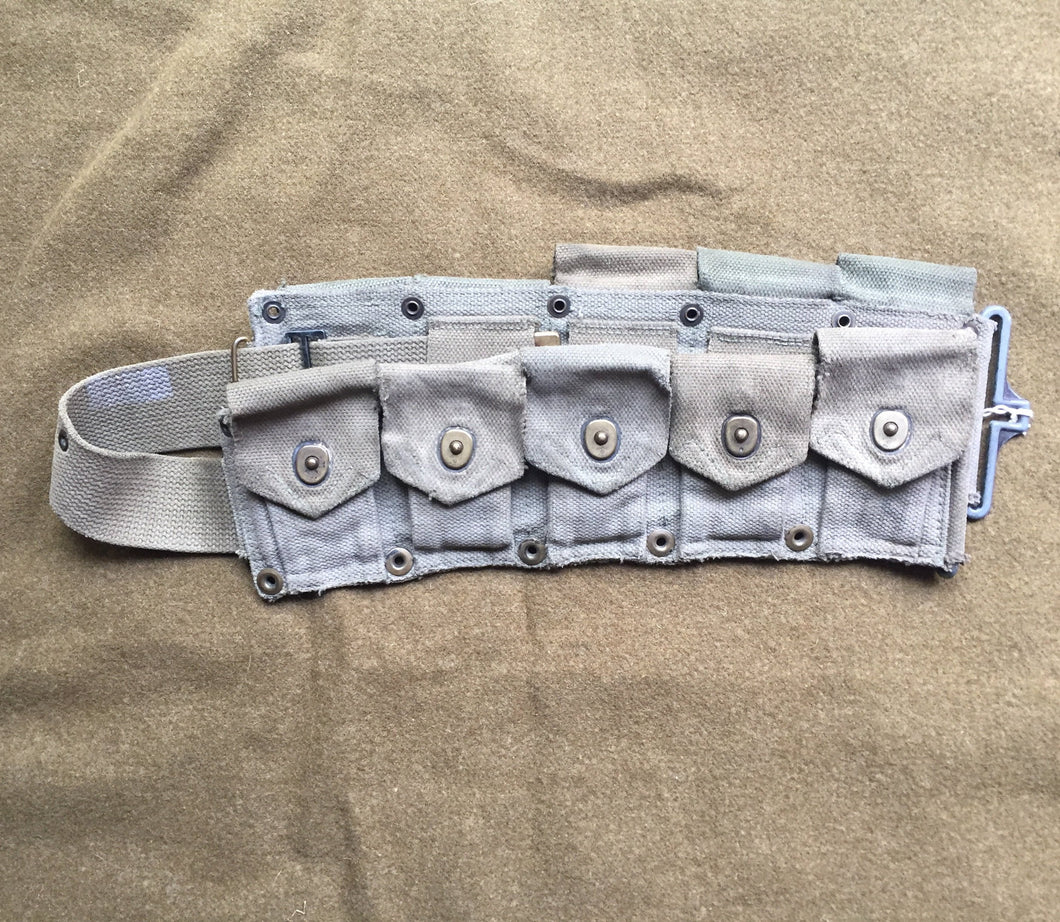 M1923 OD7 Cartridge Belt
Regular price £40.00 Sale
Original OD7 M1923 cartridge belts for the M1 and M1903 rifles. None of these are mint and most show signs of very heavy use. 
Good: All snaps intact. Belt functions properly. Might be faded and worn but otherwise sound. 
Heavily Used: Typically with broken lift the dots, missing eyelets and other signs of damage. However, they are cheap so are ideal for battling or as set dressing. All have functioning buckles and can be worn.