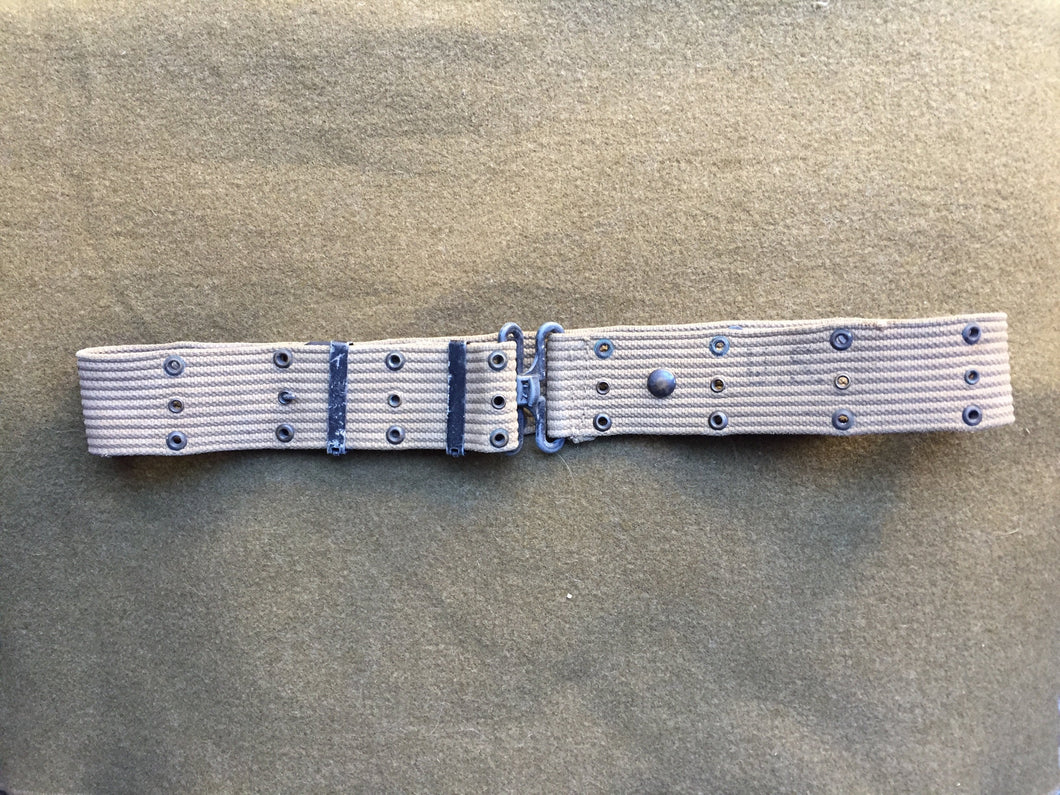 M1936 Pistol Belt, OD#3
Regular price £0.00 £30.00 Sale
Orignal wartime M1936 pistol belts in OD3/"Tan". These were issued to everyone armed with a carbine or SMG and many paratroopers used these to cary rigger pouches. Also used by medics and nurses and MPs. 
These are all original and 75 odd years old. Condition is fair to excellent. We have a lot in stock and condition is variable, but we'll try and send out the nicest ones first. 
Several available. Photo shows typical example.