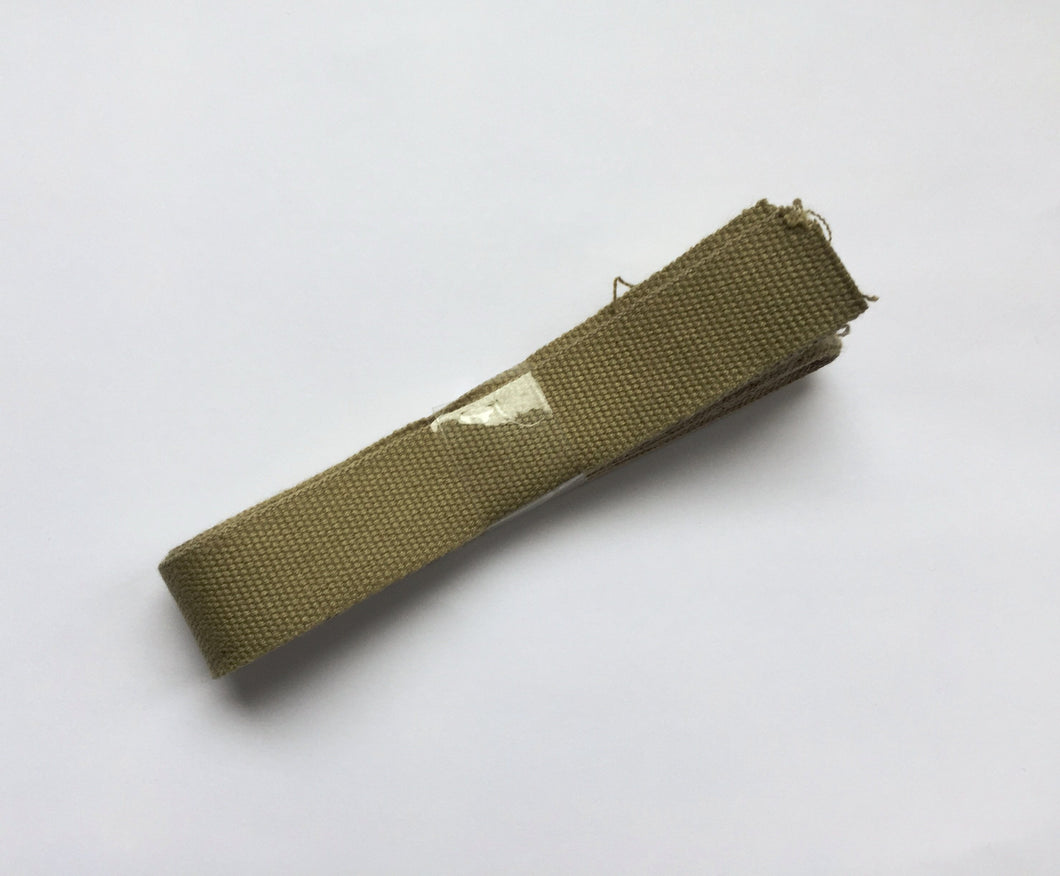 Webbing Leg Ties, Pair
New lengths of correct 3/4" OD3 binding tape which was used as leg ties on both M42 and M43 paratrooper trousers. 
These are found on 101st suits in Normandy and Holland as well as 17th Airborne Division trousers during Operation Varsity.
Most reproduction jump suits come with incorrect folded and stitched twill ties, or tape ties which are 1" wide. Even the best "off the shelf" suits from America have the wrong width ties on them. These are the same width and colour as originals and will serve you well.
Each tie is at least 48"/120cm long. Need them longer? Contact us and we can help.